Een vrijstaande stenen huisje met besloten tuin en prachtig uitzicht op het coulisselandschap van de Achterhoek. De woonkamer is door de vele ramen heel licht en ruim. Het heeft ook een houtkachel zodat je je op koude avonden, lekker kunt warmen bij de kachel. Met een beetje geluk zie je de reeën en hazen door de wei lopen. Er staat een uitkijktoren in het veld zodat je zelf natuur kunt spotten.
What guests are saying:
"We visited the place over a long weekend and it was easy to find and a good stay overall. The apartment is comfortable and it is worth mentioning comfortable beds, which are hard to come by all to often. The feature of being on a farm with the animals around was great and the place has a great terrace with a bbq where you can sit and chill. The surrounding area is quiet and great to walk, or bicycle if you bring them with. Towns are near by for shopping, and restaurants (when not during a close-down)."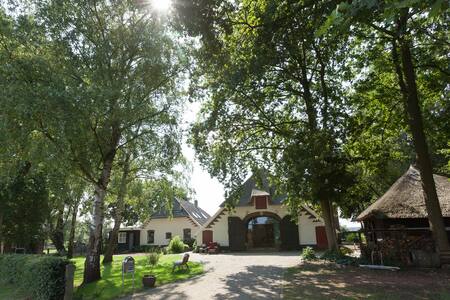 SUPERHOST
Entire guest suite · 2 guests · 1 bed · 1.5 baths
Prachtige ruimte in woonboerderij vlakbij Zutphen
In het buitengebied van de Hanzestad Zutphen (1 km naar zuidrand) ligt onze woonboerderij aan een rustig doodlopend straatje. Met vrij uitzicht aan alle kanten is het hier genieten van een prachtig coulissen landschap terwijl cultuur, restaurants en winkels nabij zijn.
Altijd al even in een tiny house willen verblijven? Dit natuurhuisje ligt op een bijzondere plek aan de voet van de Lochemse Berg. Het huisje is volledig met de hand gebouwd, waarbij gebruik is gemaakt van duurzame en gerecyclede materialen. De wanden zijn geïsoleerd met wol, de houkachel stookt alleen droog hout afkomstig van omgevallen bomen uit het naburige bos, een oud wijnvat doet dienst als douchebak, een ingebouwde bedstede heeft een Hastens bedbodem en biologisch beddengoed en de hele inrichting bestaat uit unieke, duurzame producten verzameld door de verhuurster, die tevens werkzaam is als interieurstylist. Het natuurhuisje ligt op het erf van de verhuurders, op 200 meter afstand van hun woonboerderij, en naast een paardenschuur (die niet langer in gebruik is), waarvan de veranda is omgetoverd in een zalige buiten eet/loungeplek voor de gasten. Door de eigen oprit en indeling van het erf heb je veel privacy. Wel wordt er af en toe in de permacultuur moestuin met de hand gewerkt, met als voordeel dat je biologische groenten, fruit en scharreleieren rechtstreeks van het land kunt kopen.
What guests are saying:
"Un piccolo angolo di paradiso, a small corner of paradise. This is the best description for a Still life. The tiny house has been lovingly decorated, every corner has been thought through and the house embraces you upon entering: because of the wide view, the swaying grassland and the countless animals that you continuously see, you feel part of something very big. During our visit it had rained and blowed a lot, that was not bad at all. That was no reason for the birds to stop flying, the sheep continued to move from one part of the yard to another, and everything smelled so wonderfully clean and green: we actually didn't want to leave our house at all! Thank you for sharing this little piece of paradise with all of us, we have made very beautiful memories."